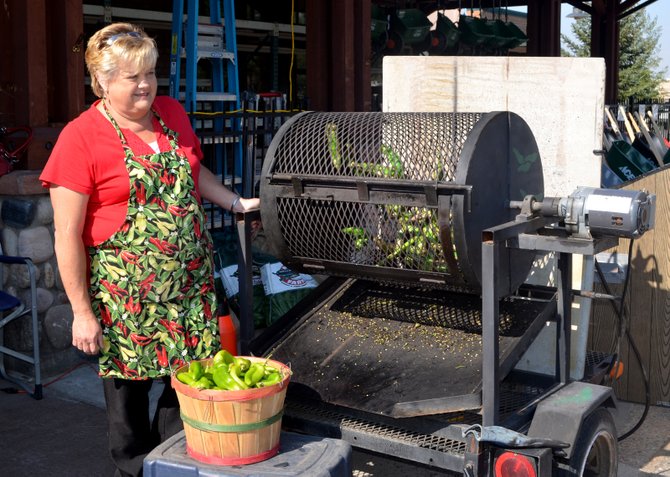 Marilee Figueroa checks on spicy green chiles roasting in a motorized drum fitted with propane burners in front of Ace at the Curve on Friday. Roasting brings out the flavor of the chiles and makes it easy to remove their skins.
Stories this photo appears in:

If you haven't sampled the mysteriously smokey flavor of a freshly roasted poblano chile, you are missing out on a tradition that stretches from Southern New Mexico all the way north to Colorado.