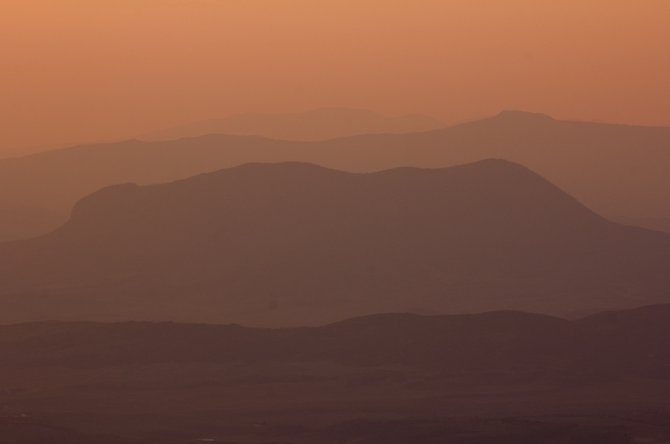 Hazy skies blanket Steamboat Springs as the sun sets Thursday evening. The likely cause of the atmospheric haze is the Red Canyon fire burning 390 acres just one-half mile east of Glenwood Springs.
Stories this photo appears in:

Residents of Lookout Mountain Road in the fire area east of Glenwood Springs had been allowed back into their homes Friday morning.