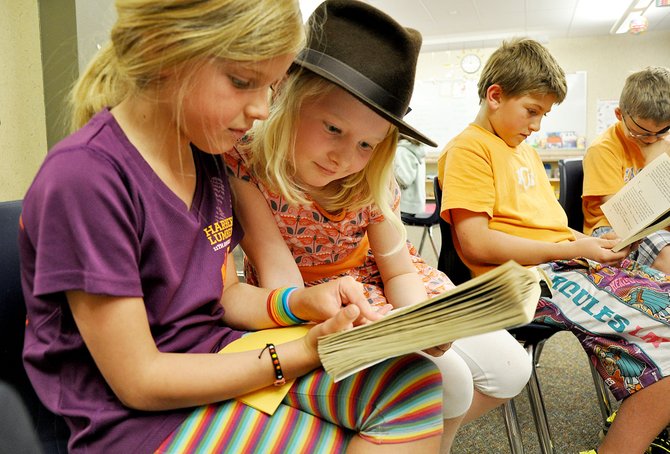 Third-graders Ellery Hodges, left, and Margaret Redfern read a book together in May in Shannon Forbes' class at Soda Creek Elementary School. Students in Steamboat Springs posted strong scores on the 2013 TCAP.
Stories this photo appears in:
Steamboat Springs is pleased. South Routt again is digesting mixed bag. Hayden can tout the most improvement. From the long Excel spreadsheets that display the results of the 2013 Transitional Colorado Assessment Program, each school district in Routt County can pull out a different story.