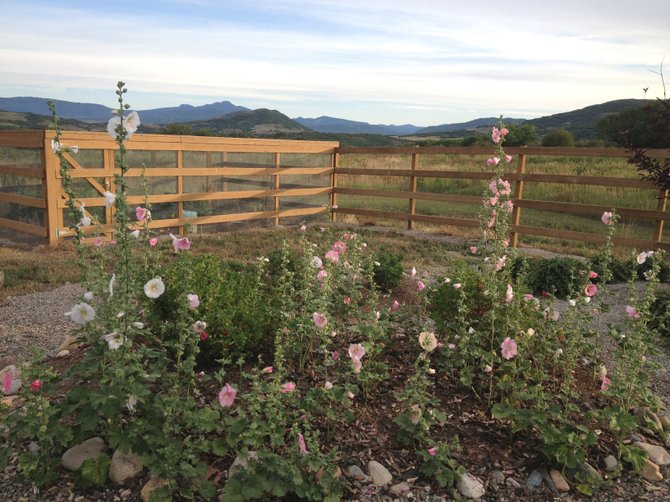 Hollyhocks can grow to be as high as 8 feet tall. The blooms are unusual in that the flowers open from the bottom of the stalk up to the top.
Stories this photo appears in:

An old-fashioned favorite, the large white, pink and purple funnel-shaped blooms of hollyhocks (alcea rosea, can be seen in gardens throughout Routt County this summer. Towering as high as 8 feet tall, these spires of crepe-like blooms can grow in most any soil, including our clay.