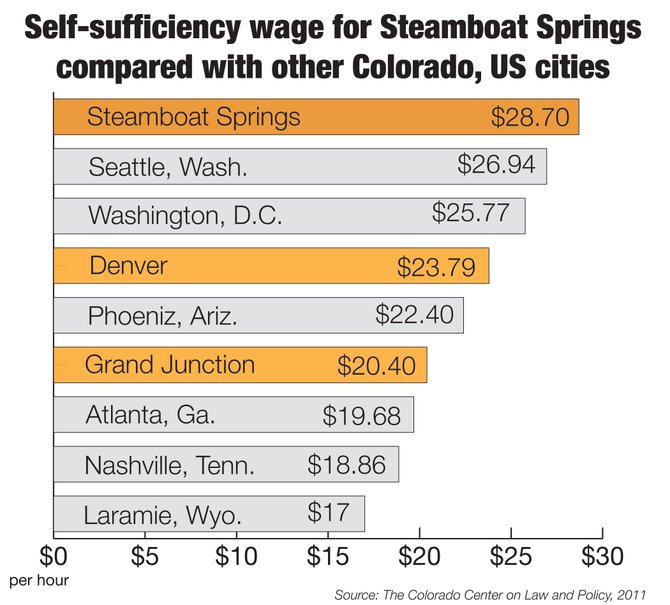 The Priceless Years: Self-sufficiency wage for Steamboat Springscompared with other Colorado, US cities
Stories this photo appears in:

With Routt County again earning a troubling ranking in child care affordability, there is some new movement on the part of county officials and business leaders here to address the issue.

On Aug. 29, Kathy Elliott's life will change dramatically. That's the day her daughter, Abbey, will enter kindergarten in Steamboat Springs, and the family's child care tuition bill will shrink from $12,000 per year to about $2,400.