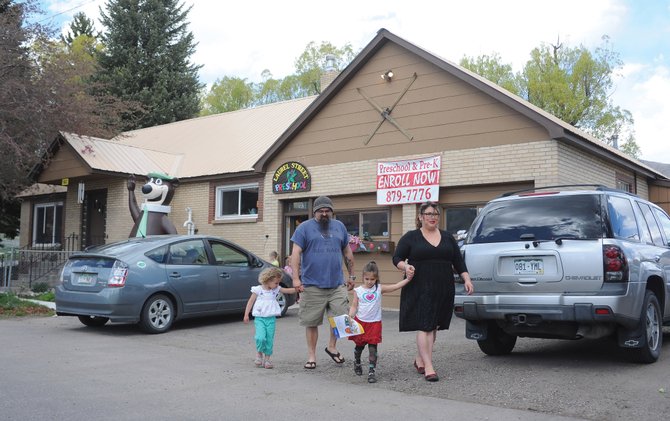 Liana Del Herro and her daughter Ava along with Mike Killingsworth and his daughter Addison leave the Laurel Street Preschool on May 22 after it closed its doors suddenly.
Stories this photo appears in:

In recent months, some parents and new school board members who were passionate about Laurel School Preschool were trying to raise enough money to get the doors back open.
Steamboat's oldest preschool is working hard to reopen after its sudden closure in May, but its revival might take a little longer than everyone hoped.