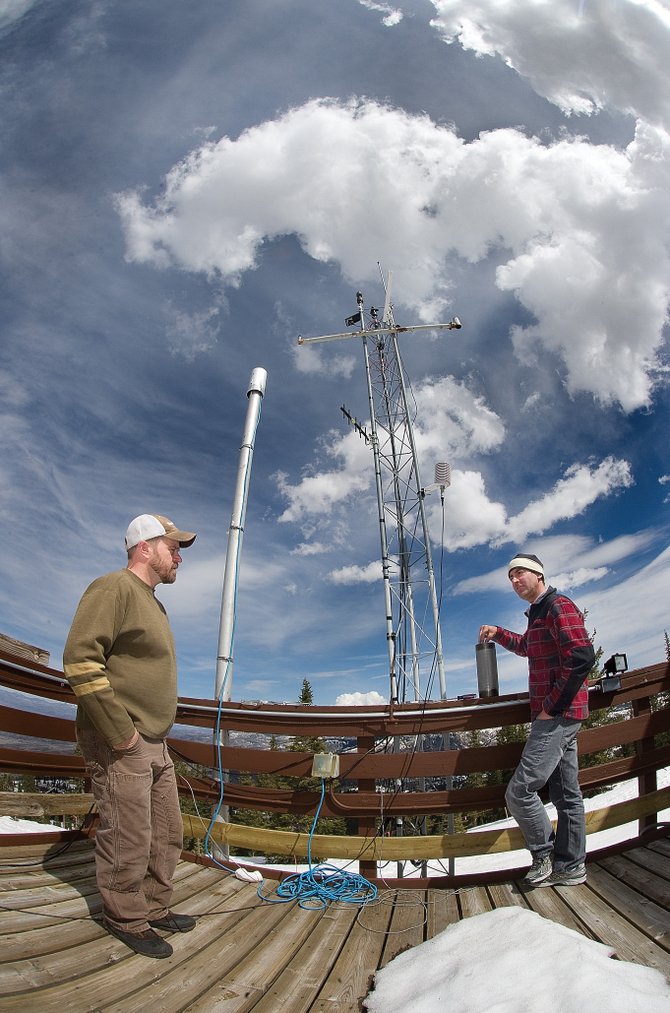 Research scientist and site manager Ian McCubbin, left, and Daniel Obrist, an associate professor at the Desert Research Center, stand outside the Storm Peak Laboratory near the top of the Morningside at Steamboat Ski Area in April 2012. The lab is a research center that integrates research and education by advancing the discovery and understanding within the field of aerosol and cloud interactions.
Stories this photo appears in:

Scientists at Storm Peak Lab are learning that an increasing presence of particulates referred to as aerosols cause less dense snowflakes, and the result can be that some of the moisture that might have fallen on one mountain tends to fall one mountain further away.