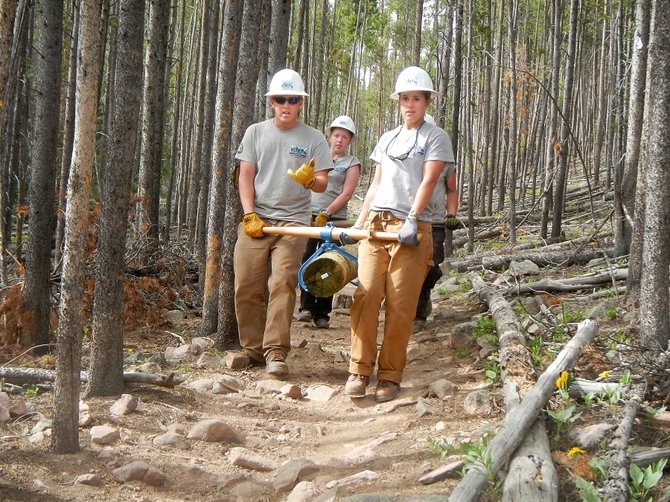 Rocky Mountain Youth Corps members Brad Huntington, from left, Kelsey Aasness and Lauren Duncan team up to remove a log from a backcountry trail through a forest of beetle-infested lodgepole pine trees.
Stories this photo appears in:

A report released Thursday by the U.S. Forest Service and Colorado State Forest Service gives a glimpse at the health of Colorado's forests, including those in Routt County.
January 28, 2016 4:38 p.m.

Steamboat Springs artist Chula Beauregard, who took part in the Conservation Corps in 1993 and 1994 and returned as a leader while in college in 1995, said the experience changed her outlook on life in the outdoors.