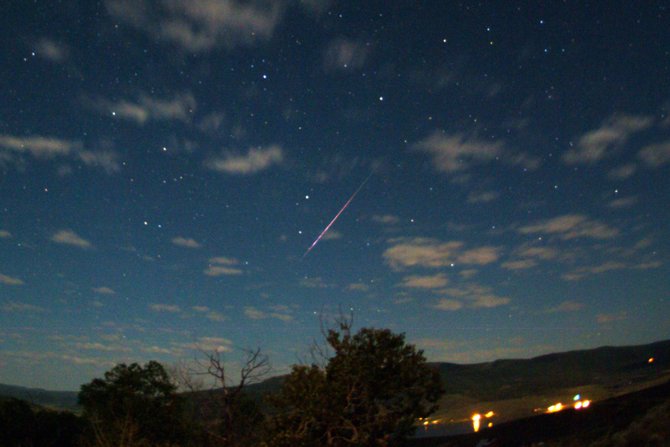 A colorful Perseid meteor streaks over Stagecoach State Park in this image taken in the predawn hours of Aug. 12, 2009. This year's display could produce more than 60 meteors per hour between midnight and dawn Monday and Tuesday mornings.
Stories this photo appears in:

The annual Perseid meteor shower is underway and is expected to peak midday Monday. That means the predawn hours of Monday and Tuesday should provide lots of beautiful shooting stars for skywatchers in Colorado.