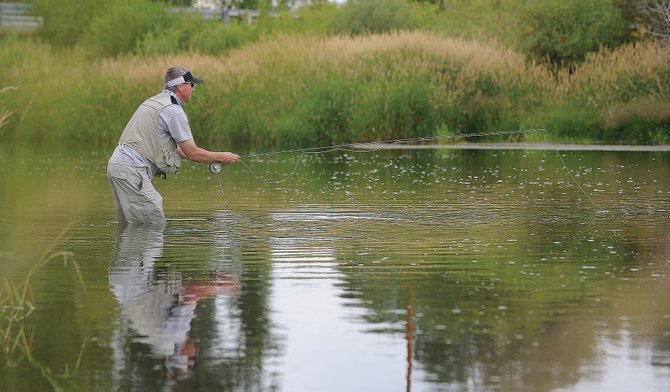 Guy Clancy, of Post Falls, Idaho, takes advantage of the rolling waters of the Yampa River on Tuesday. The river flow, which was reported at 126 cubic feet per second by the U.S. Geological Survey on Friday, is much healthier this year than it was during the 2012 drought, when the river was at 95 cfs on Aug.6. A conservation lease between the Upper Yampa Water Conservancy District, owner and operator of Stagecoach Reservoir, and the Colorado Water Trust has aided the flow in 2012 and 2013.
Stories this photo appears in:
The Yampa River in Steamboat Springs, bolstered by a conservation lease of 4,000 acre-feet of water stored upstream in Stagecoach Reservoir, was flowing at healthier levels Tuesday than it did during the drought of 2012 when a similar lease was in place.