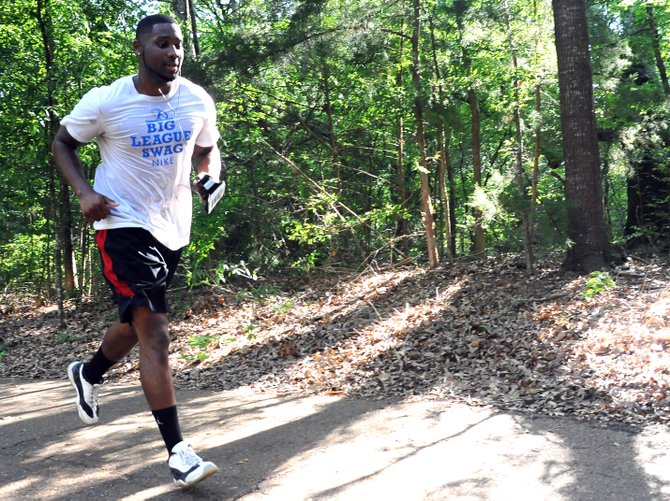 Anthony Fisher runs on a shaded walking and jogging trail in Lexington, Miss. Fisher, 22, began gaining weight after he finished playing basketball in high school. He dedicated himself to losing weight and now works out regularly, in part to help inspire his younger brother, who plays basketball for a local small college. Losing the weight meant cutting local favorites like fried chicken out of his diet.
Stories this photo appears in:

Holmes County has one of the highest rates of obesity in Mississippi, which has the highest rate of obesity of any state. Routt County is the exact opposite, the fittest county in Colorado, which is the fittest state, with an obesity rate of 13.7 percent.