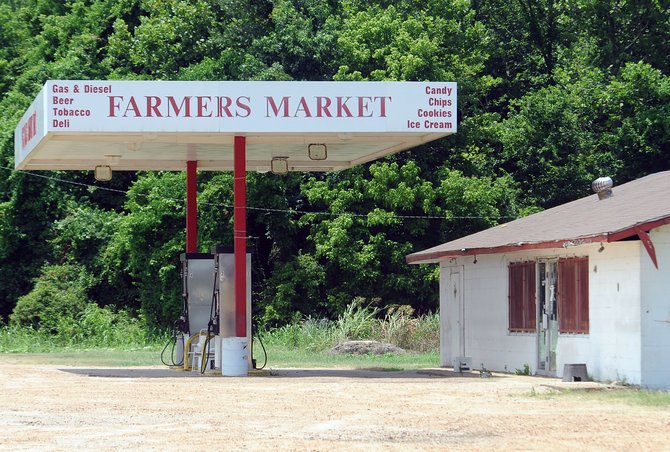 Calvin Head helped organize a co-op among area farmers willing to grow fruits and vegetables on their ground. They then sell some of their harvest at the farmers market — formerly an abandoned gas station — near the town of Mileston, Miss. Head envisions a vegetable-processing plant for the area in the future, something that could provide jobs and healthy opportunities for residents.
Stories this photo appears in:

Holmes County has one of the highest rates of obesity in Mississippi, which has the highest rate of obesity of any state. Routt County is the exact opposite, the fittest county in Colorado, which is the fittest state, with an obesity rate of 13.7 percent.