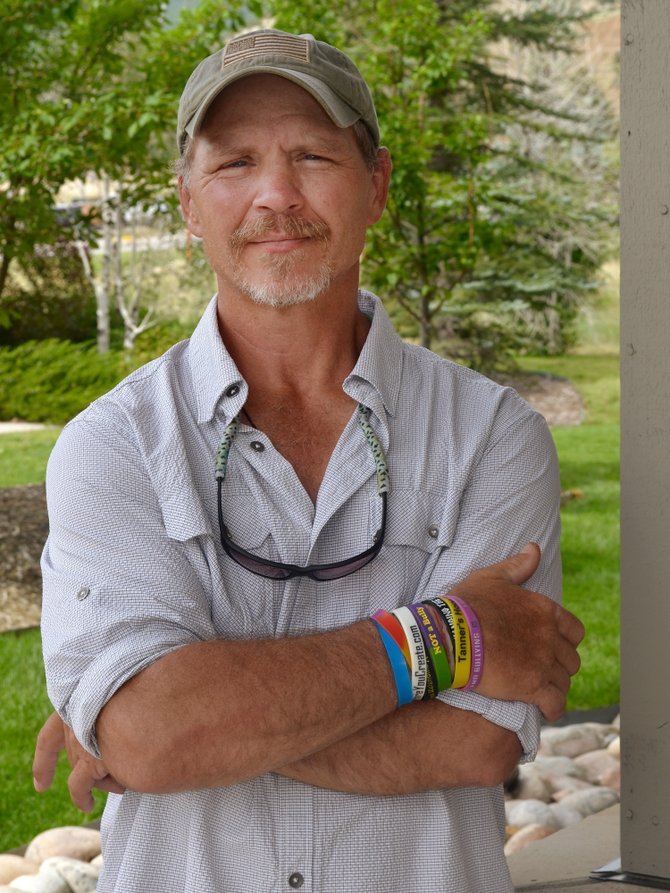 Joe Bell, of La Grande, Ore., left Steamboat Springs on Friday morning pushing his belongings in a cart over Rabbit Ears Pass after talking to youth groups here about resisting bullying. Bell is walking across America while healing himself after the loss of his teenage son, Jadin, to suicide in February.
Stories this photo appears in:

Joe Bell lay in bed for two weeks thinking suicidal thoughts of his own after his son's death. But his complex emotions coalesced, and he determined a course of action. He's walking from Oregon to New York City to talk with youths and adults about the tragedy that can result from bullying.