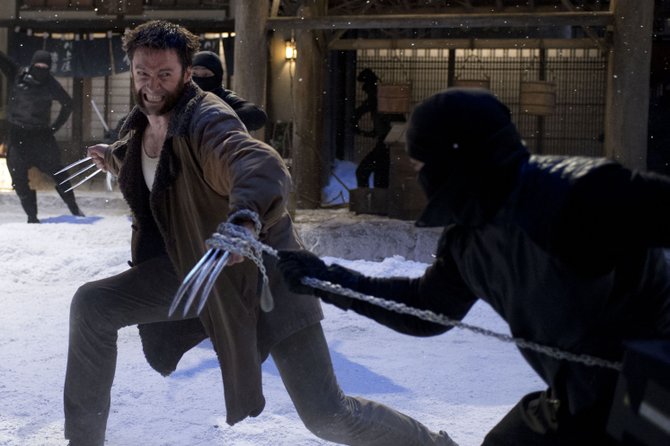 Logan (Hugh Jackman) faces off against a squadron of ninjas in "The Wolverine." The movie is about the continuing adventures of the mutant superhero and occasional member of the X-Men as he fights foes in Japan.
Stories this photo appears in:

It takes a lot of determination, and perhaps stupidity, to perform open-heart surgery on yourself, offer up your body as target practice for dozens of archers at once or bear the brunt of an atomic blast. Of course, there are other kinds of bombs that can be more damaging, and if the hero of "The Wolverine" can survive his last solo feature, his threshold for pain clearly is beyond human understanding.
August 1, 2013 12:14 p.m.