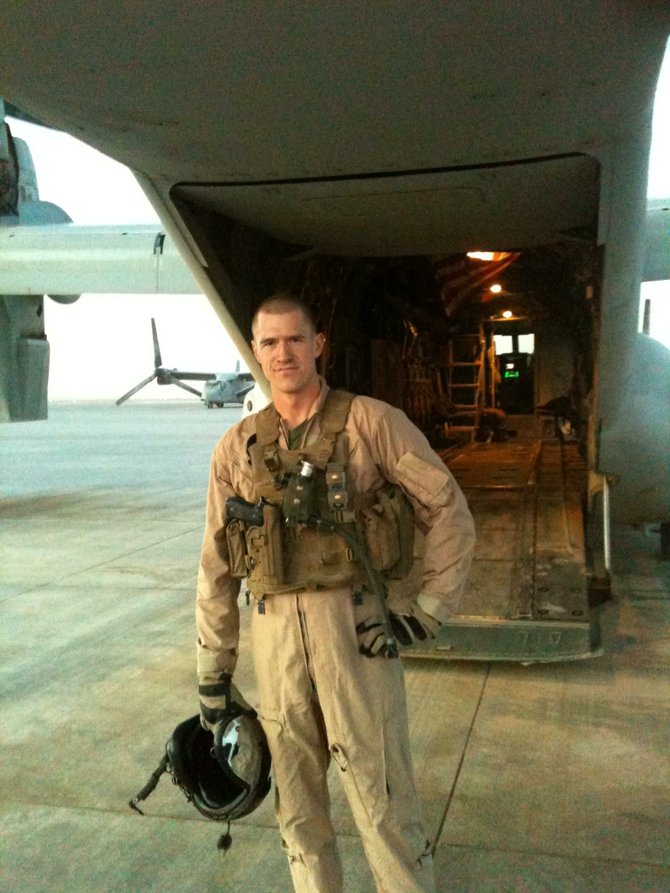 Elijah Stevenson poses with one of the MV-22 Ospreys he piloted in Afghanistan. The aircraft is able to take off and land like a helicopter in war zones and also fly like a plane, and as of January, there are 119 MV-22s in service.
Stories this photo appears in:

After more than a decade of deployments to the Middle East, soldiers are learning to adapt to life away from the war zone.