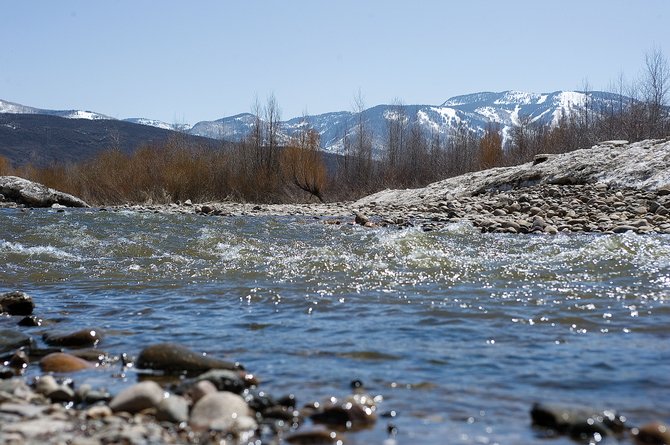 Low temperatures have preserved most of the snowpack in the mountains surrounding Steamboat Springs, resulting in near-record low flows in the Yampa River this spring. That's expected to change as temperatures continue to climb this weekend.
Stories this photo appears in:

Nicke Bencke, of the U.S. Forest Service, made the trip up Buffalo Pass on April 23 and took two snow depth readings that showed 124 inches and 128 inches at the Tower measuring site.