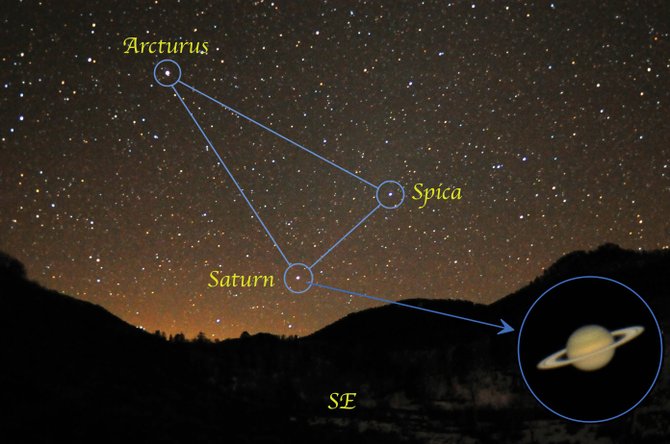 Look for the bright yellow planet Saturn rising in the southeastern sky around 9:30 p.m. in late April. Bright stars Arcturus and Spica will rise first, then Saturn will join them, completing a triangle of bright objects. Through a telescope, Saturn shows off its gorgeous rings (inset). The full moon rises alongside Saturn on Thursday.
Stories this photo appears in:

For the past few months, Jupiter has been the only planet visible during the early evening. Well, move over, Jupiter — Saturn is moving in.