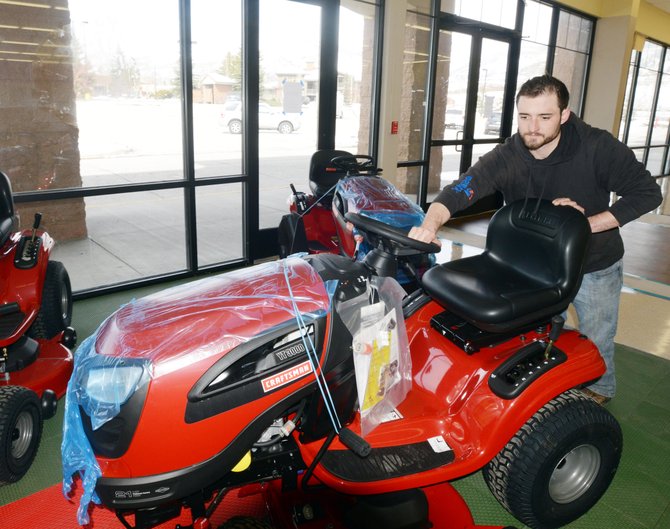 Sears delivery manager Jordan Worden pushes a lawn mower into place in front of a window at Sears' new Central Park Plaza location. The store, which still is open in its current location, is moving and hopes to be open at its new location in mid-May.
Stories this photo appears in:

As sure as an April snowstorm each year is closings, moves, swaps and openings in the Steamboat business landscape.