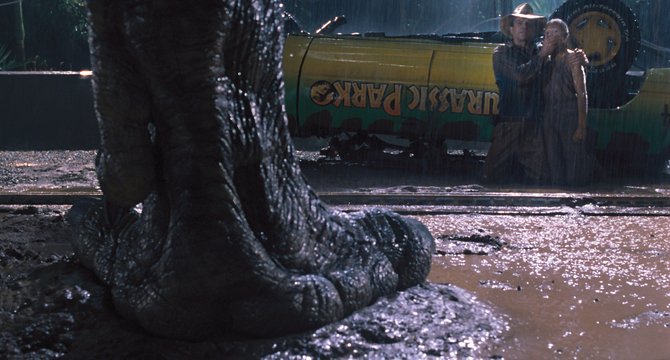 Dr. Alan Grant (Sam Neill) protects Lex Murphy (Ariana Richards) as they are approached by the Tyrannosaurus rex in "Jurassic Park." The movie is a rerelease of the 1993 hit about a dinosaur theme park where everything goes wrong.
Stories this photo appears in:

Is watching a movie like "Jurassic Park" the same kind of experience on a TV screen? At one point in my life, I might have thought so, but how wrong I was.