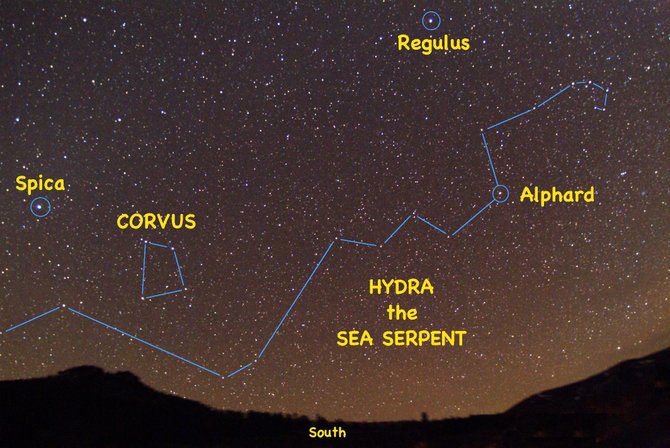 Look for the stars of the constellation Hydra snaking all the way across the southern sky at about 10 p.m. in mid-April and 9 p.m. in late April.
Stories this photo appears in:

What has nine heads, deadly breath, poisonous blood and stretches nearly one-third of the way around the whole sky? It's the dreaded sea serpent known as the Hydra, defeated by Hercules in the second of his twelve labors and now forming the largest of our 88 constellations.
April 15, 2013 10:45 p.m.