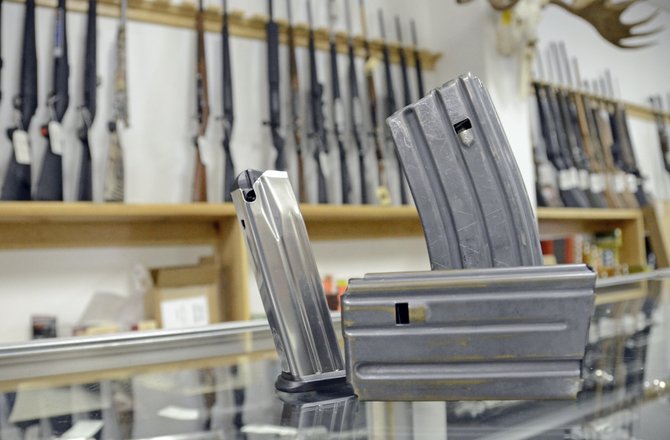 Legislation banning large-capacity magazines in Colorado takes effect July 1. The clips pictured here at Northwest Pawn in Craig are among some of the magazines that will be prohibited from sale in the state beginning this summer. Pictured are a 20-round magazine for a 9mm Springfield XDM pistol, left, and a 20-round magazine, foreground, and a 30-round magazine for an AR-15 semi-automatic rifle.
Stories this photo appears in:

With much of the country engulfed in a passionate debate about gun control, the Yampa Valley's police chiefs jumped into the conversation Thursday and questioned the enforceability of some of Colorado's newest laws.