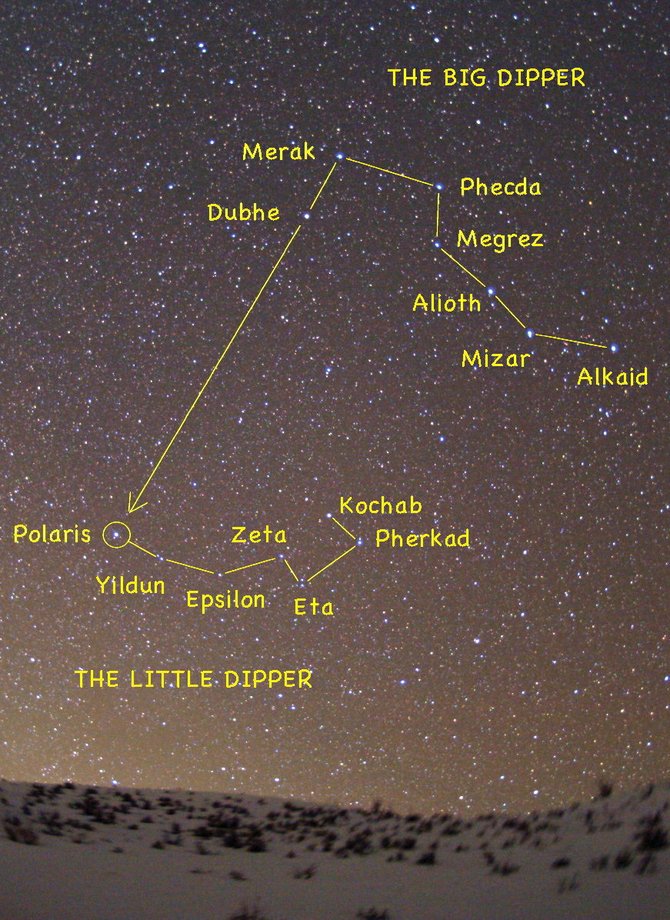 The night's Ursa Major and Ursa Minor are disguised as the big and little dippers in our spring sky. Look to the north and northeast around 9 p.m. this month to locate the seven twinkly stars of each dipper.
Stories this photo appears in:

The celestial Bears, Ursa Major and Ursa Minor, are coming out of their winter hibernation and can be seen parading around the north celestial pole this month.