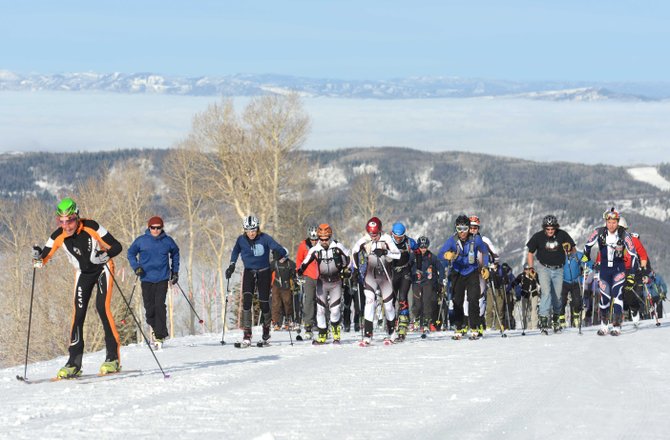 Racers take off from the starting line of the fifth-annual Cody's Challenge on Saturday as fog lays like a blanket over Steamboat Springs and the Yampa Valley. The event drew nearly 80 racers, many of whom were ski patrollers.
Stories this photo appears in:

Cody's Challenge, never short on emotion, swings through Steamboat for a fifth time.