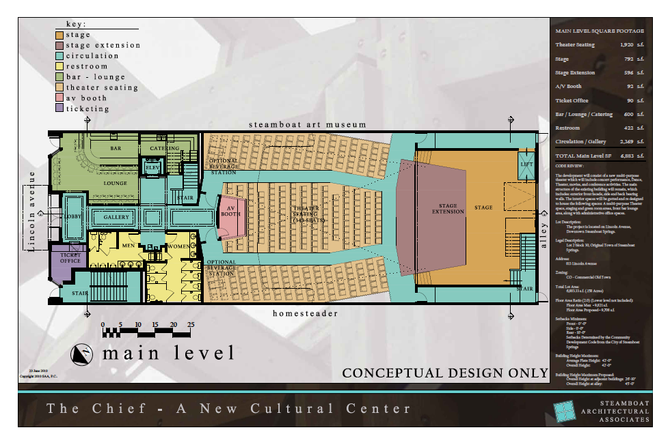 Steamboat Architectural Associates donated 1,500 hours of time to create preliminary conceptual designs for the downtown Chief Theater. An update on the theater's renovation project will be presented Friday during First Friday Artwalk.
Stories this photo appears in:

It's the art behind the architecture Bill Rangitsch hopes everyone can celebrate during the third year of Colorado Architecture Month.