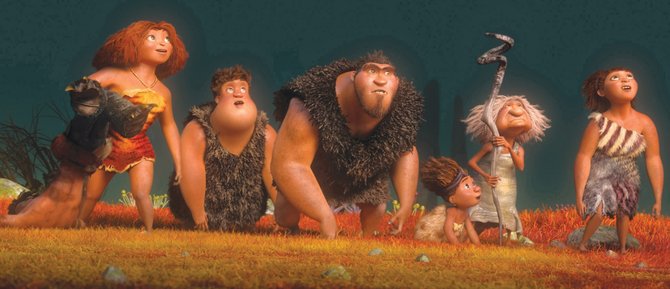 Prehistoric family members explore a whole new world in "The Croods." The movie is about a cave clan forced to find a new home when natural disasters ravage the land.
Stories this photo appears in:

"The Croods" sticks you right in the crook of its smelly, unshaven armpit and doesn't let go. And oddly enough, you get used to its grosser qualities quickly to see the big heart within.