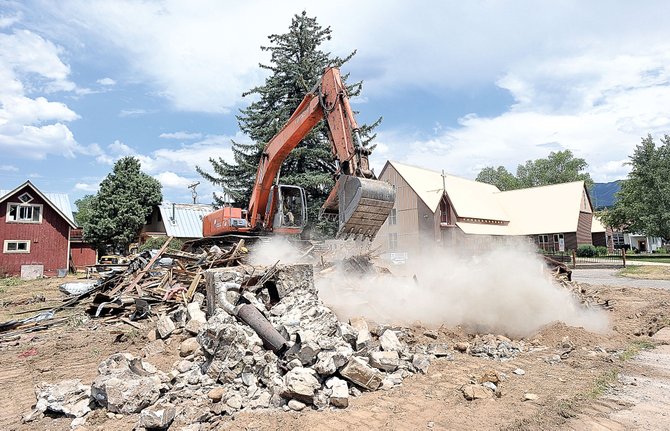 Dale Franks, of Duckels Construction, uses an excavator in July to remove what remains of an old house, which was owned by the Holy Name Catholic Church to make way for the church's planned expansion. The value of building permits issued in Routt County through the first three months of 2013 is up 33 percent over the same period in 2012.
Stories this photo appears in:

Based on historic trends, building official Carl Dunham said the numbers for January, February and March paint an optimistic picture for the rest of 2013.