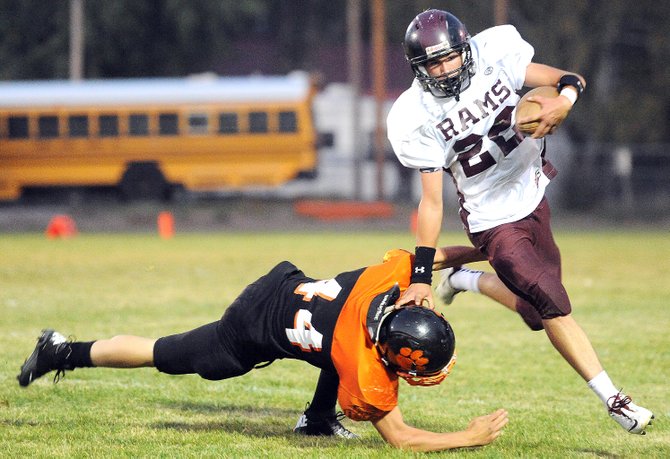 Soroco's Nic Paxton cuts around a Hayden defender in Friday's 49-7 loss. The Rams hope to bounce back from a defeat at the hands of their cross-county rivals with a victory in this week's matchup against the Vail Christian Saints.
Stories this photo appears in:

The Soroco High School football team gets back to action Friday playing undefeated Vail Christian. The Rams have gotten the better of the Saints in the past two meetings.