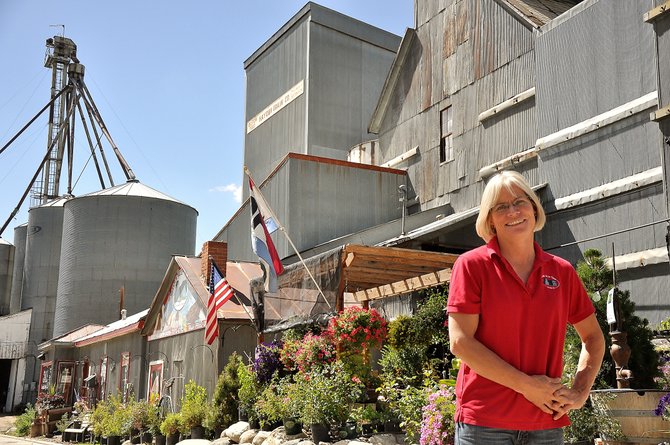 Hayden Granary owner Tammie Delaney hopes to turn the iconic Hayden building into a hub for arts, culture and economic revival. She is working on a business plan to turn the granary into a community coffee shop, and on Saturday, the building's warehouse will host a barn dance.
Stories this photo appears in:
Talk to Tammie Delaney about the Hayden Granary and you're likely to be overcome by her enthusiasm about the future of the iconic Hayden building, the town's future and the heritage of both that she sees as vital to her plans.
September 25, 2012 7:50 p.m.