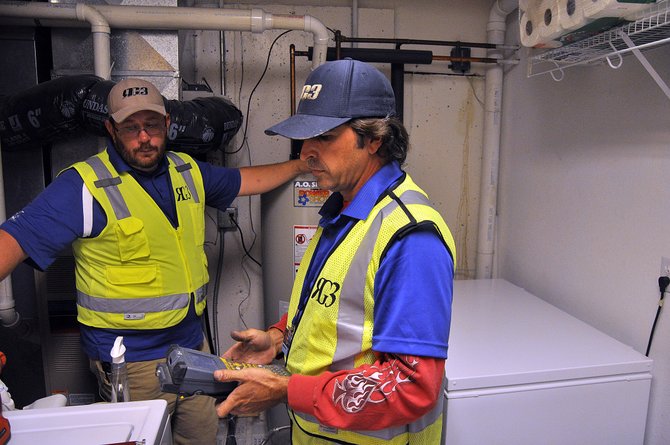 RG3 Utilities meter installers Charles Bateman, left, and Ken Wethington install a new, wireless water meter in Steamboat Springs on Thursday. City officials are reporting the new meters are not causing interference to wireless Internet service.
Stories this photo appears in:

As they ramp up efforts to replace thousands of old water meters in Steamboat Springs with new wireless models, city officials are reporting their new technology is producing the expected benefits without causing any interference with wireless Internet connections.