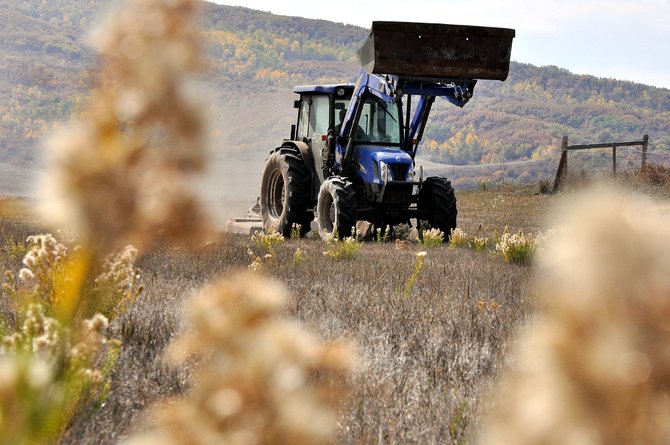 Routt County rancher Jim Stanko uses a brush hog on a field Sunday as he prepares his ranch for winter. A climate expert with the National Weather Service in Grand Junction is predicting an El Nino winter will bring less snowfall than normal to Steamboat Springs.
Stories this photo appears in:

Big snow year or not, Routt County ranchers prepare for ensuing temperature drops
If the height of false-hellebore accurately predicts the ferocity of winter in Steamboat Springs, skiers are in for a big disappointment this year.