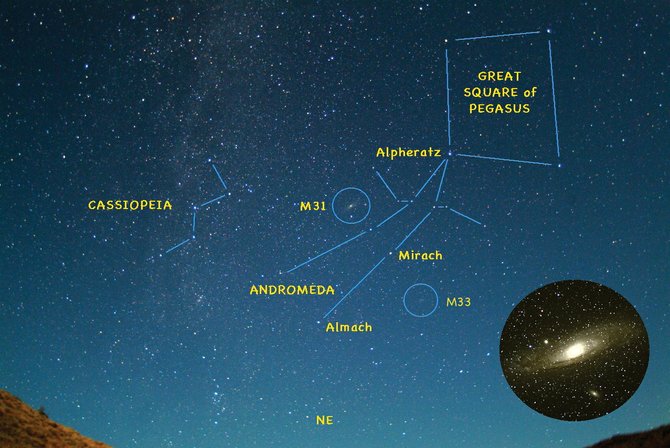 Look about one-third of the way up in the northeastern sky at about 9 p.m. this week to catch a glimpse of three galaxies: M31, M33 and our own Milky Way. The inset shows a telescopic view of M31, the Great Andromeda Galaxy.
Stories this photo appears in:

What's the farthest thing you can see without a telescope? Would you believe 15,000,000,000,000,000,000 miles on a clear night? That's 15 quintillion miles!
September 18, 2012 12:31 a.m.