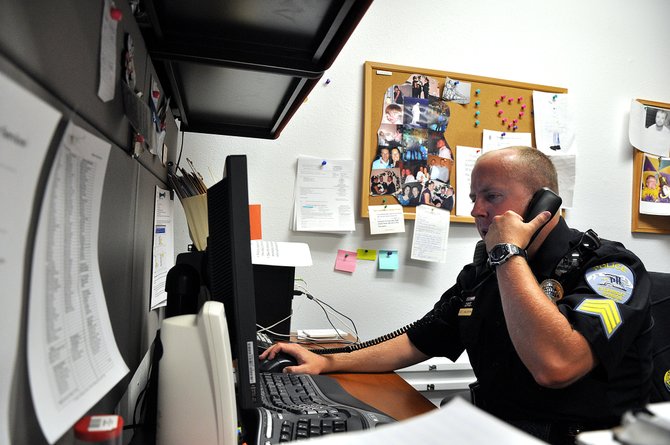 Police Sgt. John McCartin works Thursday afternoon at the Steamboat Springs Police Department headquarters on Yampa Street. The city is pursuing a plan to demolish the Iron Horse Inn and replace it with a 15,000-square-foot police station.
Stories this photo appears in:

The demolition of the Iron Horse Inn is the first step of a plan being presented Tuesday night to City Council that would start to move Steamboat's police and firefighting stations off Yampa Street.