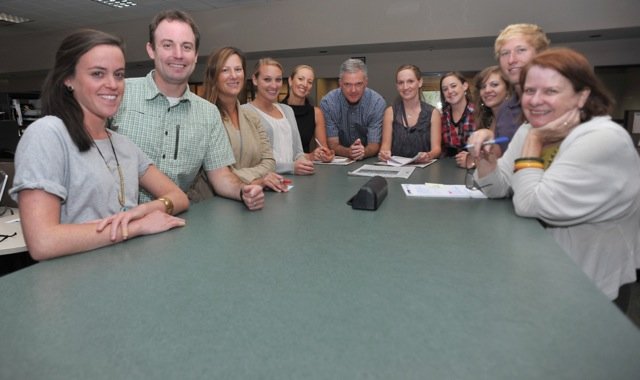 The Steamboat Pilot & Today advertising staff gathers around the counter in the ad department for their twice-a-week "success meeting," where staff members share their biggest success of the day. From left, Cynthia Tyler, Matt Roberts, Karen Gilchrist, Kelsey Martin, Kathy Wichelhaus, Scott Stanford, Meg Boyer, Emma Scherer, Heather Biewick, Dan Tullos and Deb Proper. Not pictured: Katie West

Stories this photo appears in:
The Steamboat Pilot & Today's advertising staff received a national award for innovation Thursday at the Local Media Association's Fall Conference in Atlanta.