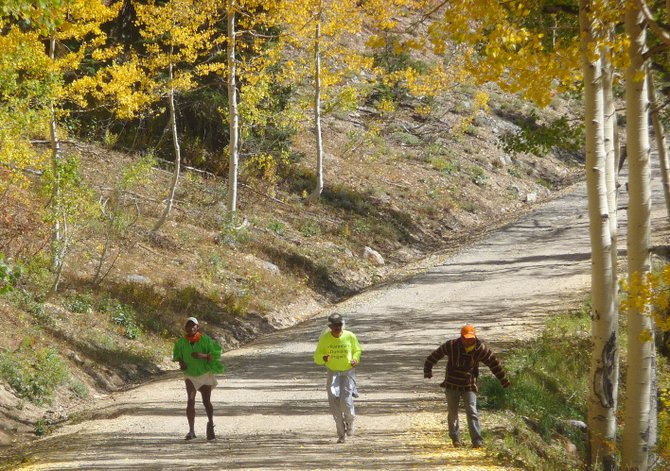 Arnulfo Quimare, left, Gustavo Lozano and Miguel Lara play rarajipari on Thursday on their way down from Buffalo Pass. The game involves kicking a wooden ball and running. Quimare and Lara will compete in Friday's 100-mile Run Rabbit Run.
Stories this photo appears in:

Two of the famed Tarahumara Indians of Mexico will run the inaugural Run Rabbit Run 100-mile ultramarathon. But for the men and their guides, their presence is about more than winning.