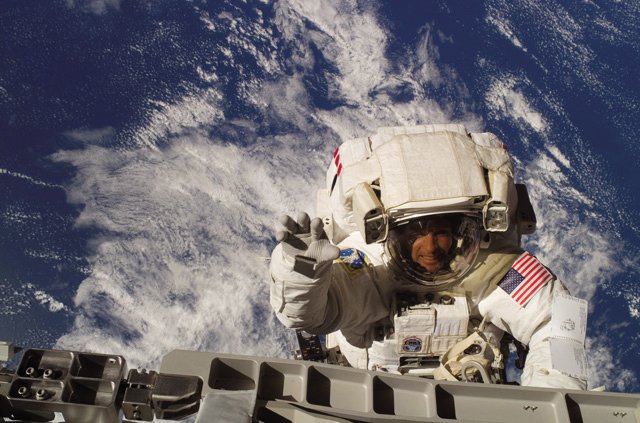 Astronaut Steven Swanson waves for the camera as he and fellow spacewalker Patrick Forrester work during a spacewalk June 13, 2007. Swanson said he was apprehensive before his first spacewalk, but once he was out and on top of the station, the view and experiences were surreal.
Stories this photo appears in:
The 1979 graduate of Steamboat Springs High School is scheduled for a six-month stay at the International Space Station beginning in March 2014.

Steve Swanson: Armstrong's 'one small step' changed the world, space travel forever
Astronaut Steve Swanson doesn't remember watching the live broadcast of Neil Armstrong stepping onto the moon, but he has a much more personal memory of the man who wowed the world July 20, 1969.