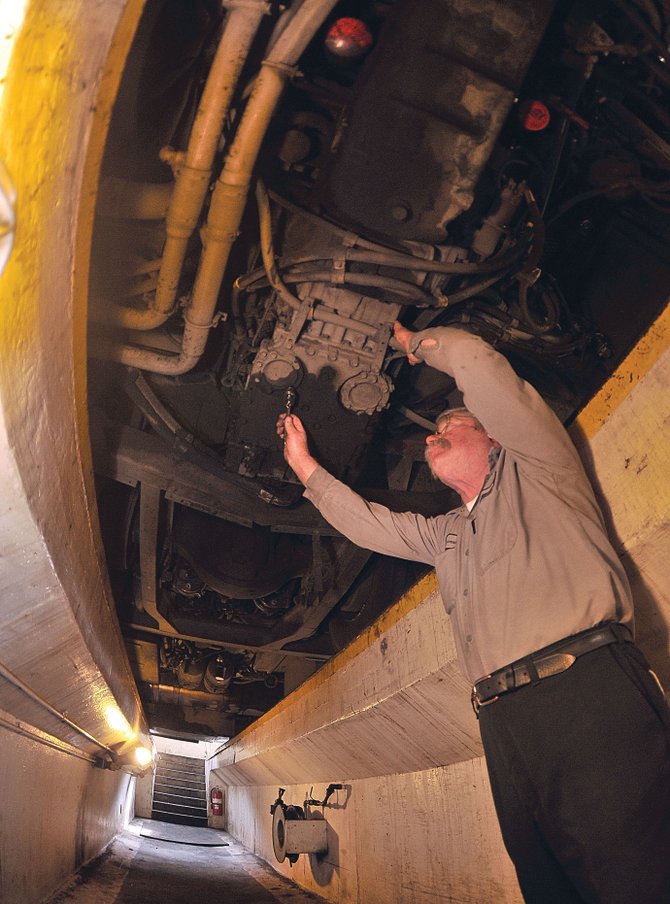 Bus mechanic Thomas Zurstadt works on a city bus Tuesday afternoon. Steamboat Springs Transit is hosting an open house next week to discuss proposed changes to the Yellow Line. Operations Manager Jonathan Flint said he also is looking at potential efficiencies in the free bus system.
Stories this photo appears in:

Steamboat Springs residents who passionately defended the Yellow Line at Centennial Hall earlier this month will have a chance to help shape the future of the free bus route at an open house next week.