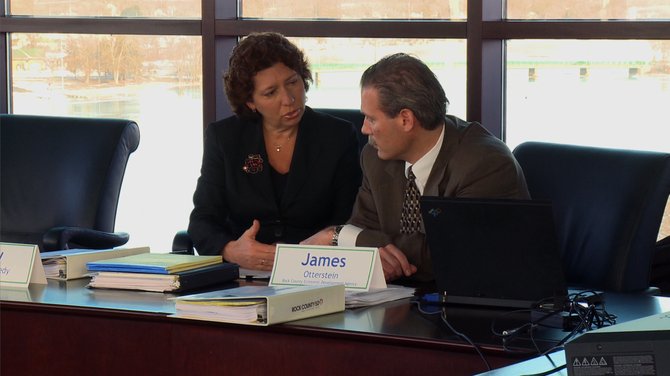 Mary Wilmer and James Otterstein, both team members of the Rock County 5.0 initiative, discuss strategies to boost economic development to create a better future for Rock County. The documentary "As Goes Janesville" shows the work of the Rock County 5.0 initiative. The film screens at 6:30 p.m. Wednesday at Library Hall at Bud Werner Memorial Library.
Stories this photo appears in:
In a documentary that details the closure of a General Motors plant in Wisconsin, it may be the rebuilding efforts that most interest Steamboat Springs residents.
October 22, 2012 7:09 p.m.