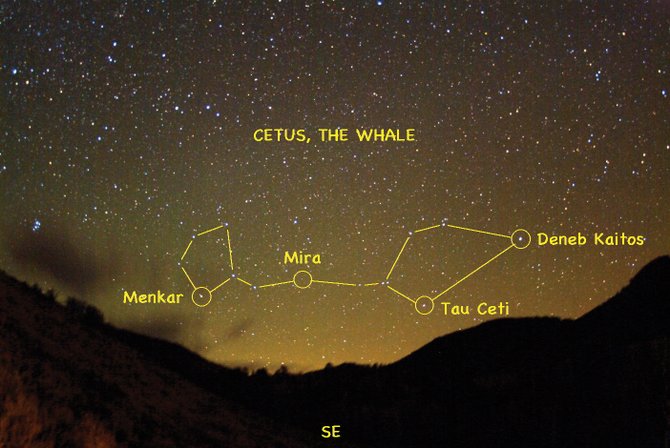 The sea monster Cetus fills up our eastern and southeastern sky during the early evenings this month. Look for the star Tau Ceti — a near twin of our sun — and the variable star Mira, near the limit of naked-eye visibility.
Stories this photo appears in:

Wedged in between the bright star Fomalhaut to the south and the glittering Pleiades star cluster to the east is the huge, lumbering constellation of Cetus the Whale.
October 22, 2012 4:41 p.m.