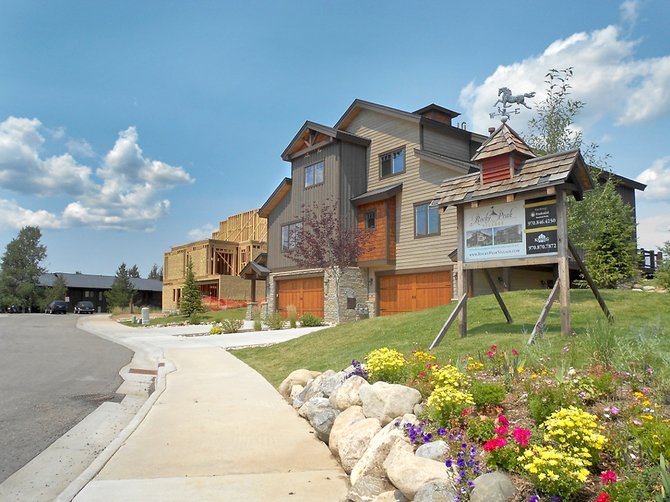 The first phase of Rocky Peak Village, foreground, included larger townhomes up to 2,483 square feet. The new Rocky Peak Village townhomes, being framed in background, have a smaller footprint at just fewer than 1,700 feet, in order to meet current price point demand, and are listed at $475,000, or about $279 per square foot.
Stories this photo appears in:

The Kreissigs earned a reputation for building midrange townhomes with high-level finishes at Bear Meadows in 2001, Willowbrook in 2002 and The Willows in 2003 and 2004.