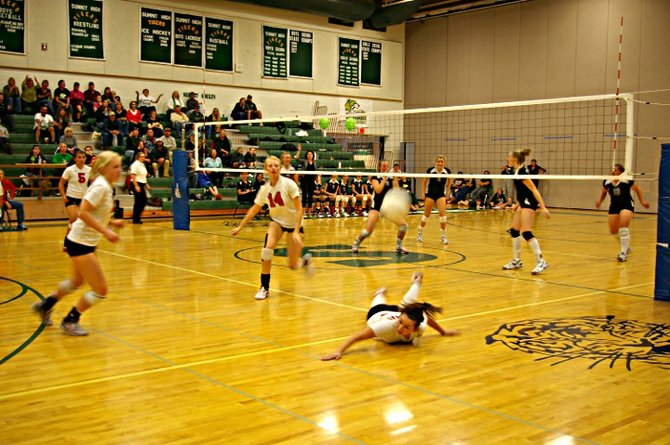 Steamboat's Ellie Becker dives for a ball Saturday against Summit while teammates Mikaila Jegtvig (14), Malia Fraoli (15) and Maddie labor (5) look on. Summit downed Steamboat in four sets.
Stories this photo appears in:

A couple of weeks after dropping a volleyball match to Steamboat in straight sets, the Tigers dominated the Sailors on Saturday in Frisco.