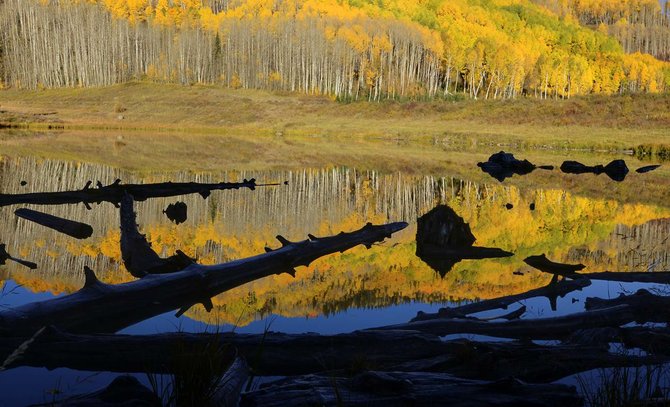 Logs poke out from a pond near Crosho Lake in South Routt County. Good photographers never let a reflection photograph go by unconsidered. In addition to the colors, this one works because the logs carry the viewer's eye straight to the shoreline and the trees.
Stories this photo appears in:

The Steamboat Art Museum's fall colors workshop required early mornings, long days and plenty of hard drive space. As important as any of that, though, may have been a good memory.
October 4, 2012 6:30 p.m.