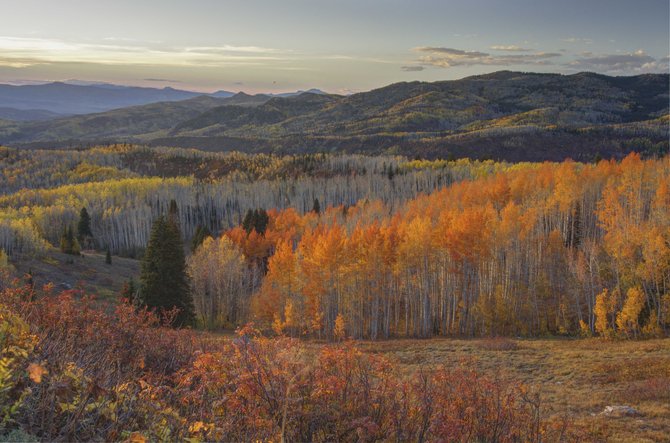 The sun sets on Rainbow Ridge on Buffalo Pass. One of Rod Hanna's biggest rules to live by is "You don't know unless you go." That proved true for Rainbow Ridge, one of his favorite spots to photograph. Peak fall colors season had swept by the colorful outlook, but it still yielded a great shot.
Stories this photo appears in:

The Steamboat Art Museum's fall colors workshop required early mornings, long days and plenty of hard drive space. As important as any of that, though, may have been a good memory.
October 4, 2012 6:30 p.m.