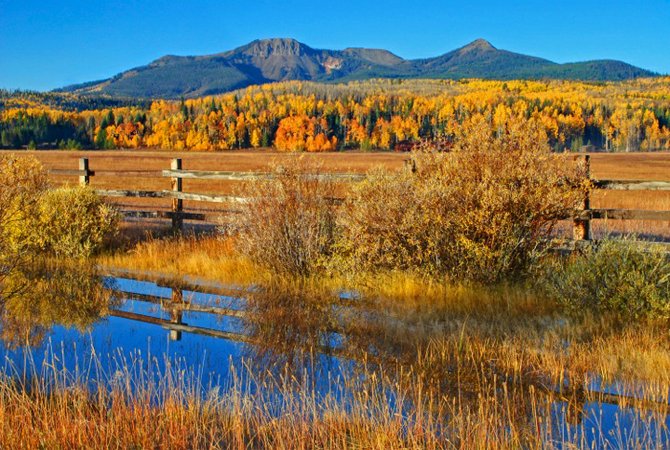 Sand Mountain looms over a North Routt County fence and a brimming ditch. The lesson: Don't be afraid to change your plan. No one was counting on a roadside ditch offering a great reflection, but it did and it yielded a great photograph. Also, don't leave in too much cloudless blue sky.
Stories this photo appears in:

The Steamboat Art Museum's fall colors workshop required early mornings, long days and plenty of hard drive space. As important as any of that, though, may have been a good memory.