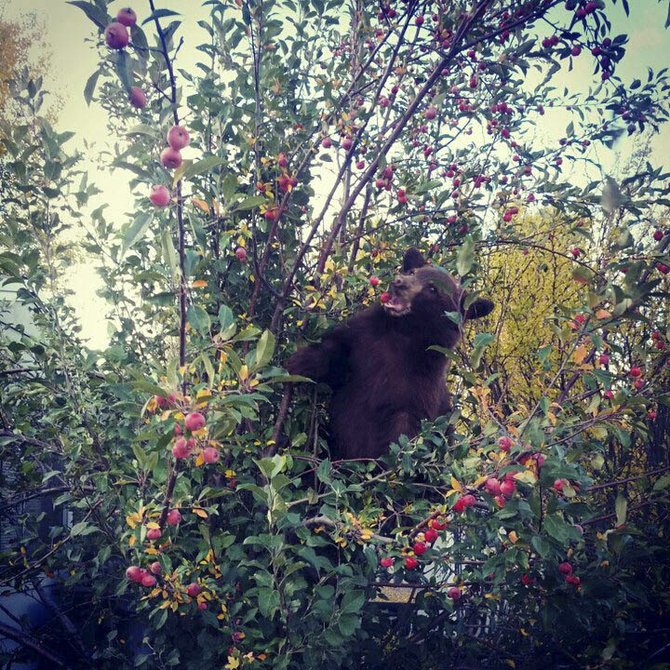 A black bear feeds Sept. 26 at Fish Creek Mobile Home Park. Jim Haskins, area wildlife manager with the Colorado Division of Parks and Wildlife, said that two sows with cubs hang out in the area daily and that traps have been set.
Stories this photo appears in:
The bears may just be bluffing, but it still can be scary when one takes a few quick steps in your direction.
October 3, 2012 6:03 p.m.