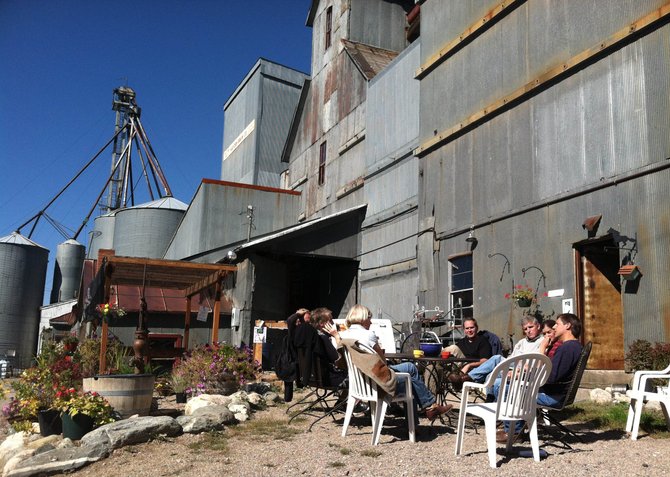 Tammie and Patrick Delaney, owners of the Hayden Granary, sit in front of the building Saturday morning with a group of those interested in its future.
Stories this photo appears in:

The group is there to focus on the Hayden building owned by Tammie and Patrick Delaney, but the discussion ebbs and flows along the ladder of abstraction from insulation in the wedge section off the coffee shop to a plan for the building and the future of Hayden.
October 1, 2012 11:22 a.m.