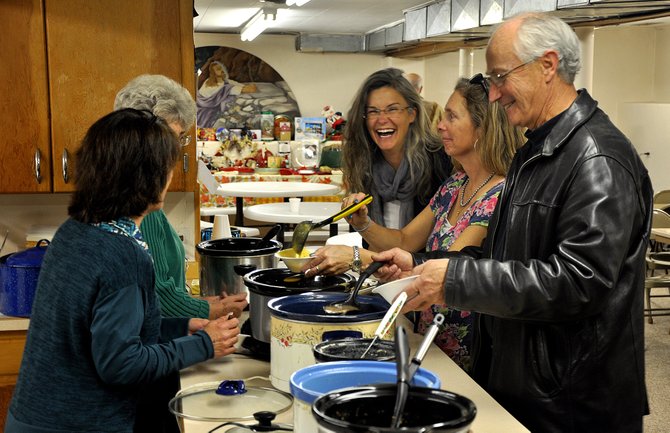 Belinda Rossi laughs Sunday in Oak Creek as she gets soup with Clay Garrity, center, and Dwight Bruellman, right. The holiday gathering is one of many events hosted at the St. Martin of Tours Catholic Church to bring community members together.
Stories this photo appears in:

As she prepared to travel to Steamboat to ring a bell for the Salvation Army outside City Market, Virginia Rossi said the holiday gathering in Oak Creek is a welcome pause during a busy part of the year.