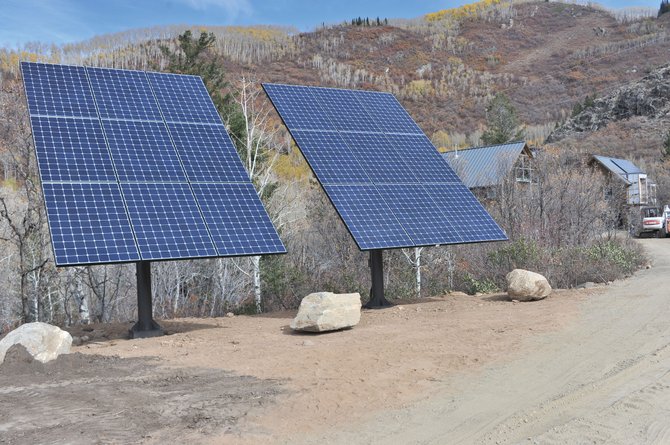 Solar arrays outside this home on Lone Star Trail are not just for show. The panels helps feed most of the home's energy needs.
Stories this photo appears in:

The home of Mayling Simpson and Paul Hebert offers a spectacular location in Old Town Steamboat Springs. But before the couple could feel cozy and secure in the house that has been remodeled several times, they had to unravel a complex knot of issues from the crawl space to the attic and roof.