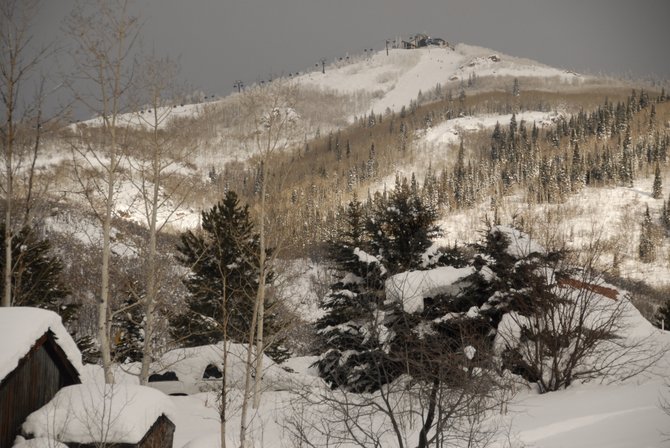 Room With a View: The work-hindering vista from Greg Hamilton's window.
Stories this photo appears in:

That damn window. If I lean back, I can see the top of the gondola from my desk. Staring out on a day like this, it's anyone's guess what my mind is gathering. Inspiration?