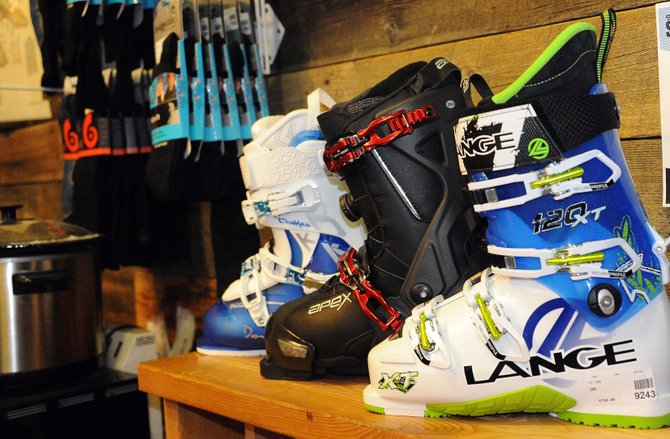 The newest gear for the imminent ski season is up and ready to go in local shops. Much of the innovation in the snowsports industry has come in AT, or Alpine touring, gear, including boots. While Dalbello, left, and Apex, center, have found ways to make their boots more comfortable and less expensive, Lange, right, built in a switch to assist hikers and allow them to transition between the climb up a mountain and the ski back down.
Stories this photo appears in:

A new wave of boots, bindings and other equipment could be the perfect answer for the occasional backcountry skier.
November 15, 2012 6:40 p.m.