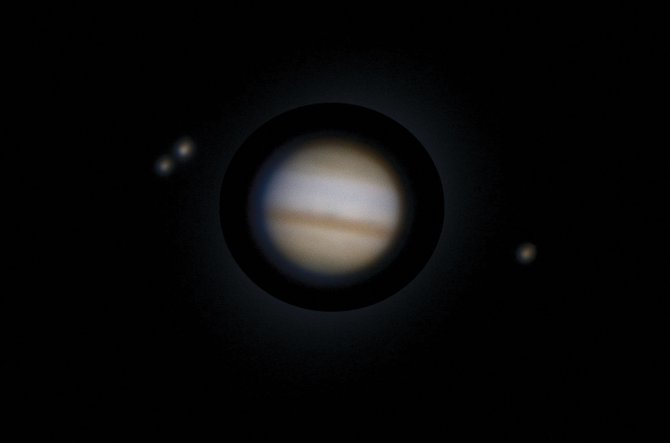 The giant planet Jupiter is entering our evening sky and will dazzle us all winter and spring. Through a telescope, you can watch Jupiter's four planet-sized moons shift their positions from night to night. In this image, taken through the historic 60-inch Hale Telescope at Mt. Wilson Observatory on Nov. 13, 2010, Jupiter is seen with three of its moons: from left, Europa, Ganymede and Io.
Stories this photo appears in:

Have you noticed the really bright "star" rising over the eastern mountains shortly after darkness falls? It's not really a star at all — it's the giant planet Jupiter, the largest planet in our solar system.
November 14, 2012 6:54 p.m.